CIBT Education Group Inc. (MBA)
(TSX.MBA, OTCQX: MBAIF, Forum) is one of Canada's largest education and student housing investment companies focused on the domestic and global education market since 1994. The company owns Global Education City Holdings, which focuses on education-related real estate…like student-centric housing. Global Holdings provides accommodation services to 72 schools in Metro Vancouver. The total portfolio and development budget under the GEC brand exceeds $1.5 billion.
Dave Jackson of Stockhouse Media was joined, once again, by the company's CEO, Toby Chu, to update our investor audience on the latest CIBT news and events.
(CLICK ON THE IMAGE TO PLAY THE VIDEO)
TRANSCRIPT BELOW:
SH1: To start, can you provide your shareholders and investors with an overview of your Q2 2022 financial results?
TC: Sure. In the first six months of fiscal year 2022, we faced the full force of the Omicron variant in December, January and February. Fortunately, we continue to take the next steps. First, gross revenue increased 19% from 28.3 million to 33.8 million, international revenue increased 208% from 1.2 million to 4 million, representing a significant rebound from to last year. Our rental income for our properties increased by 90%, from 4 million to 7.6 million. A significant rebound shows that many international and local students are returning to Vancouver for their studies. Our adjusted EBITDA increased by 39%, from 7.2 million to 10.1 million, and our total assets also increased to 529 million. These are the significant highlights, which reflect a steady and strong recovery from the COVID seasons of the past two years.
SH2: Can you provide an overview of the Greater Vancouver real estate market, rental vacancy rates, interest rate hikes, and the potential impacts of inflation and construction costs?
TC: I believe tax rate hikes, inflation, construction costs and global economic concerns will certainly cool the market despite the last year and a half of rapid growth. I don't think that's a bad thing for the long-term health of any real estate market. Let's not forget that the interest rate was at its lowest point in history. Like the last 30 or 40 years, I've never seen it as low as the last two years. We cannot unrealistically think that the rate can stay below 1% forever. So I think the recent rate hike is just getting back to a reasonable level, and indeed no one is predicting a 20% interest rate like it was in the 1980s. So the rate hike isn't too much of a concern , although it's having an impact, but I think it's just getting back to normal from the last two years. Inflation drives up construction costs. A higher construction cost translates to a higher selling price, its reality.
This will cool market sentiment. Again, we don't want to see continuous, rapid, rapid growth in real estate value every day. Somewhere along the way, he has to pause and slow down, and then grasp reality. Additionally, a typical developer pre-sells their products at a contract price, and rising construction costs could eliminate their profit margin, since you are already setting your selling price to pre-sale condo buyers. Your selling price is set with a margin. If your cost keeps going up, up and up. It could be dangerous. However, higher cost means higher rent for us. GEC is not a typical rental property developer. We are a rental property operator. We adjust our rental rate based on the cost of our properties. Higher cost means higher rent. This is the sad reality of running a business, and we are responsible to our investors, and we do not pre-sell our property.
We only leave our project when the market is strong. If the market is weak, we gladly collect the rent. So whether the cost is here or here, we can develop and finish our product, we rent it out and wait for the market to correct itself, good or bad. Supported by reports from Canada Residential Mortgage Corporation CHMC, the rental vacancy rate fluctuated from 1.3% pre-COVID in 2019 to 2.3% due to the increase in market supply in 2020, then fell to 0.8% by the end of December 2021 a few months ago. The vacancy rate was less severe during the COVID years because people weren't working. People were moving; they didn't have jobs, but in the last quarter of 2021 and early 2002, people are going back to work, students are coming back, look at our international revenues.
Over 45,000 new immigrants have arrived in British Columbia, most of them in Metro Vancouver. The Canadian Minister of Immigration recently released statistics on April 22. He said more than 101,000 new immigrants have arrived in Canada and more than 113,000 international students already live in British Columbia. These activities consume a limited supply of rental properties in Metro Vancouver. A new wave of economic energy will drive the post-COVID recovery. Finally, questions about rising construction costs and interest rates. Our business model is not the presale of condos. The selling price of the presale condo is fixed by contract and rising construction costs will erode margins. As I mentioned before, we will adjust our rental rate according to our costs; it's business. So for us, the interest rate and rising interest costs will have some impact, but it won't be disastrous and will reflect business reality.
SH3: Toby, can you tell us about some of the recent trends in the international and domestic education sector…pre and post COVID?
TC: Recent Fed policies are good for the education sector in Canada. New federal policies encourage talented and educated international students to stay in Canada after graduation. Their goal is to fuel our labor shortage while providing a much-needed younger generation to our economy. According to government reports, more than 157,000 former students will become permanent residents in 2021 in Canada, and another 88,000 will move from post-graduation global permit to permanent rest status. My estimate is that at least 20-25% will live in BC or Metro Vancouver. So that's about 50,000 to 60,000 rental demand units for British Columbia. The international student population will undoubtedly create more demand for rental accommodation, which is our market. It energizes our real estate portfolio and stimulates our economy as a whole.
SH4: What about significant developments or strategic changes related to CIBT's various GEC projects?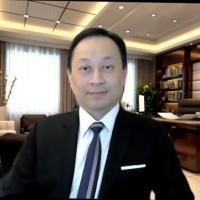 TC: We have to adopt new strategies and plans due to economy, world situations and all other good or bad factors. So some things are for sure, we have to focus on our ongoing projects. I tell my staff, like the GEC King Edward procession, by October 2022. We will be open for occupation by December this year. This adds to our rental inventory of approximately 180 beds, or approximately $3 million in revenue. We will begin construction of the GEC Oakridge and GEC Education Mega Center in Surrey by fall 2022. We continue to work with developers on our Richmond project assisting their financial restructuring. Unfortunately, we could face a depreciation of our investment there or a potential acquisition and opportunity for us and expand our portfolio. So it's still a work in progress. We should conclude within one or two quarters.
Compared to before, our main change in business strategy is to retain and grow our GEC portfolio instead of aggressively selling selected properties. Some investors or shareholders have therefore asked me why the transition to conservation rather than sale. We believe the continued shortage of supplies and increased rental demands are obvious to everyone. There is no doubt that the demand will grow and continue to grow due to the market share of international students and immigrants. So to sell our cash and take 99% of the inventory, I think, is to undersell ourselves for short-term gain in exchange for long-term pain. So instead, we derive a strategy to increase public capital in GEC. We are using these new shares to buy out LP holders, providing them with liquidity and increasing ownership of CIBT in our portfolio.
We've spoken with many investment bankers, and they also agree that a steadily growing portfolio adds greater long-term value than buying and selling stocks for short-term profit. So this is the significant shift in our strategies by retaining and expanding our portfolio versus trading them. We were building it, filling it, selling it and repeating it. So now we build them, fill them, keep them, and raise new public capital to replace some of the LP holders, and then repeat that pattern. This is the significant change in our business strategy.
SH5: And finally, Toby, if there's something I've missed, please expand.
TC: It has been a difficult two years since COVID 19 impacted the global economy. The business has undergone many changes and we have also adopted many new standards for doing business. Last year, our revenue was down 17% from pre-COVID 2019 to post-COVID 2021. So for 2022 over six months, it looks solid. We are cautiously optimistic and have forecast our FY2022 gross revenue to return to pre-COVID levels. So far we are seeing our properties reach 99-100% across the entire portfolio excluding GEC Grantville Hotel but Grantville Hotel. We are seeing strong bookings throughout this summer. We are successfully controlling any significant loss of revenue and regaining much of our market share in the international and education sectors. Our market share in the student housing sector remains relatively strong with minimal competition. This achievement allows us to improve our earnings over the next few quarters and return to true normality over the next few years, and this is a summary of our projections. We are cautiously optimistic and confident in what we are doing, and we will continue to succeed.
For more information visit cibt.net
FULL DISCLOSURE: This is a paid article produced by Stockhouse Publishing.